Daniel and Brendan discuss the challenges of the grind and the push for productive time. Their discussion talks about scheduling time for self-care, projects, and professional development and the power of aimlessness, along with a few tools they use to feel accomplished in their days and weeks in the search.
Ep 89 Unedited Interview w/ Lauren Burrows
–
Will Work 4 Podcast
This is the unedited version of the interview. For the full episode, check your feed. – – – Lauren Burrows has spent the last 7 years within the international development community evolving her skills in Monitoring, Evaluation, and Learning. She currently freelances for several different organizations and has just begun her journey to understand what organizational transformation does, and could, look like with her podcast partner Teia. — Send in a voice message:
https://podcasters.spotify.com/pod/show/willwork4podcast/message
Positive Plugs:
10 Percent Happier: First Respoder Access!
Free Access for Warehouse Employees, Teachers, Healthcare, Grocery, and Food Delivery Workers!
"We want to deeply thank and recognize essential workers all over the world who are responding to the COVID-19 pandemic. If you are a warehouse employee, teacher, healthcare, grocery, or food delivery worker and are not currently subscribed to Ten Percent Happier, we would like to support you by offering free access to the app."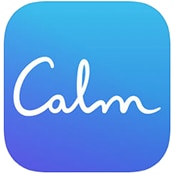 Kaiser Members Access to Calm
As of May, Kaiser Permanente members will have unlimited access to Calm content, including an ever-growing library of guided meditations, sleep stories for deeper and better sleep, and video lessons on mindful movement and gentle stretching.
Resources: